Have you got one of the best paid jobs in the UK? The Office of National Statistics (ONS) has released its Annual Survey of Hours and Earnings 2016, and we've looked at the top 10 highest paid jobs in the country and what you need to do to get one of them.
To obtain the data, the ONS surveyed a random sample of 1% of all the workers who carry out each occupation, using 2015/2016 pay-as-you-earn (PAYE) tax records.
This means bonuses are included, but self-employed workers and celebrities who don't appear on company payrolls are excluded. Information about niche occupations – for example, salaried professional footballers or TV presenters – has also been suppressed by the ONS to avoid identifying individual pay packets.
So which jobs have made it into the Top 10 this year? Who got the biggest pay rise? And how does the pay of the highest earners in the land compare with the average pay of all full-time employees in the UK, who, according to the ONS, earned £34,414 and typically received a 2.3% pay rise this year?
1. Brokers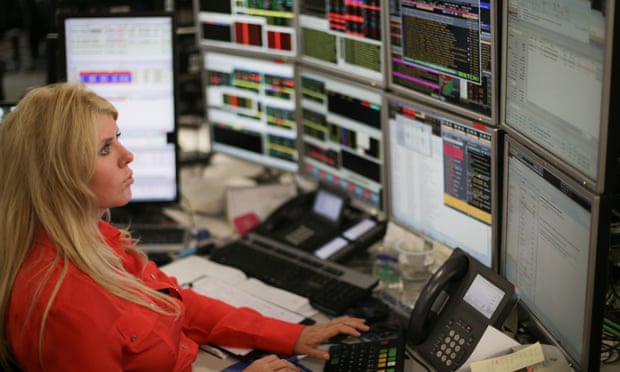 Includes: Stockbrokers, traders on the stock exchange, foreign exchange dealers, insurance brokers.
Average pay before tax: £133,868.
Pay range: Data about the lower, middle and upper pay range of brokers was not deemed reliable enough to be published this year, due to the relatively small number of brokers in the PAYE system.
Annual change: Up by 6.2% (£8,300). The Wealth Management Association, which represents small firms of stockbrokers, says the remuneration of stockbrokers is "a market issue". It declined to offer any reason for the above-average increase in pay.
Entry requirements: There are no formal academic requirements, although many employers will require you to possess a degree or equivalent qualification. Training is typically undertaken in-house.
2. Chief executives
Includes: Vice-presidents, chief medical officers, civil servants (grade 5 and above).
Average pay before tax: £123,577.
Pay range: £41,875 (10th percentile) to £142,686 (75th percentile). Median is £89,932.
Annual change: Down by 0.6% (£741). Shareholders can take the credit for this, a spokesperson for the Confederation of British Industry says. "Shareholders now have a binding vote on executive pay policies and, encouragingly, we are seeing them become more active in this area. High remuneration at executive level must always be squarely linked to outstanding performance."
Entry requirements: Years of relevant experience and a strong track record of good business decisions. An MBA and/or a financial qualification might help.
3. Marketing directors
Includes: Sales directors.
Average pay before tax: £87,890.
Pay range: £44,654 (20th percentile) to £110,010 (80th percentile). Median is £74,994.
Annual change: Down by 2.5% (£2,197). Tim Bourne, chairman of the Marketing Agencies Association, says businesses are making efficiency cuts in response to increased competition from rival brands and pricing pressure from retailers.
Entry requirements: A degree, and years of experience as a marketing or sales manager. You may also need a qualification from the Chartered Institute of Marketing.
4. Aircraft pilots
Includes: First officers of airlines, flight engineers, flying instructors, helicopter pilots.
Average pay before tax: £86,915.
Pay range: £68,354 (30th percentile) to £89,928 (60th percentile). Median is £86,855.
Annual change: Down by 0.6% (£521), which is reflective of the increase in budget airlines, says Brian Strutton, general secretary of the British Airline Pilots Association (BALPA). "Wages in these companies tend to be lower, therefore this reduces the average pilot wage across the board."
Entry requirements: BALPA recommends good GCSE passes in maths, English, science and a second language and at least two good A-levels. With a Class 1 medical certificate and a private pilot licence with 170 hours of flight time under your belt, you can then obtain a commercial pilot licence, which typically costs more than £100,000 and takes two years. You must build up 1,500 flying hours to fully qualify as a commercial pilot.
5. Financial managers and directors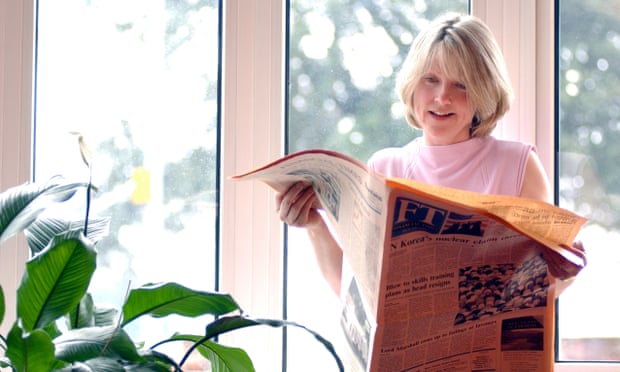 Includes: Investment bankers, Treasury managers.
Average pay before tax: £84,675.
Pay range: £29,793 (10th percentile) to £104,849 (80th percentile). Median is £64,432.
Annual change: Up by 2.4% (£2,032), reflecting the concerns of businesses before the Brexit vote. "Demand has risen for candidates with the right financial skills – it's not just about the bottom line and balancing the books now, it's about looking ahead and identifying risks and opportunities," says Anthony Walters, spokesperson for the Association of Chartered Certified Accountants (ACCA).
Entry requirements: A relevant degree typically, and a recognised accountancy or corporate finance qualification from a professional accountancy body, such as the Institute of Chartered Accountants in England and Wales, or the ACCA.