Pension savers and investors' nest-eggs have been hit as the UK's leading share index had its worst year since the height of the financial crisis.
The FTSE 100 index fell 14.3% over the year, marking its worst performance since 2008, when it slumped 31.3%.
Despite the poor performance, the blue-chip index has recovered significantly since the start of the global pandemic when it was a third lower than now.
Analysts have said that next year is likely to be better for investors.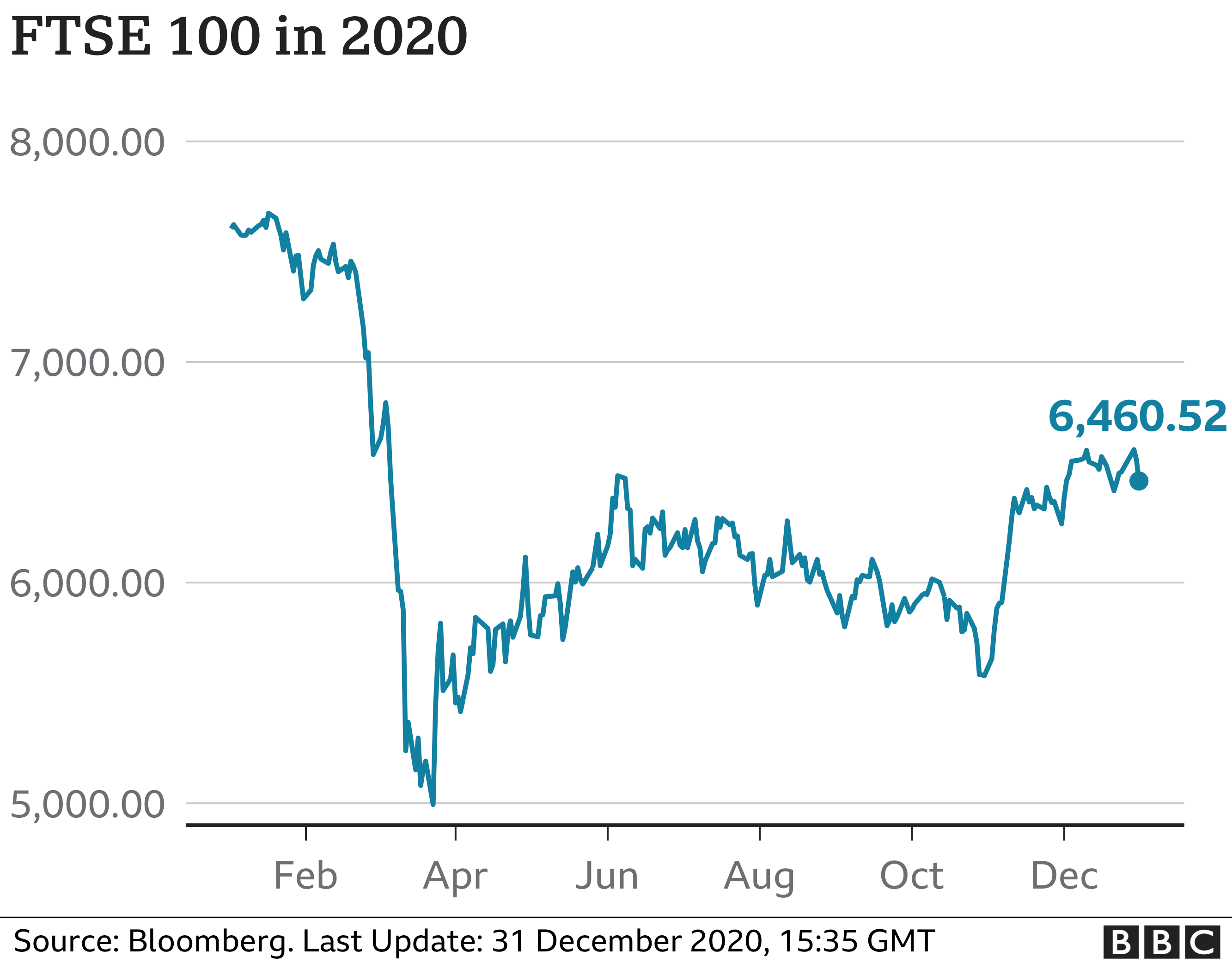 "The factors which worked against the FTSE-100 in 2020 – the pandemic, a deep recession and Brexit – will start to fade into the background, giving corporate profits, dividends and employment a chance to bounce back," said Russ Mould, investment director at AJ Bell.
Such market volatility can be alarming, but people should not panic. Anyone who sold shares back in March would have missed out on the market's gains we've seen since, for instance.
Why should I care about market movements?
Market movements don't only affect savers with shares or funds that invest in the stock market. They also affect anyone with a pension scheme, as the money we stash for our retirement is invested on our behalf in the market.
That means millions of workers in the UK are relaying on stock market returns for their financial future.